Tales from the Last Days. Book I: "Captain of the Steppe"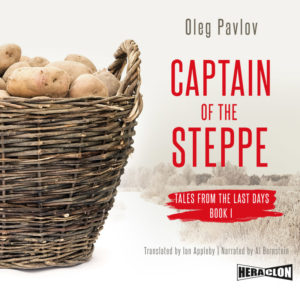 Deep in the desolate steppe, Captain Khabarov waits out his service at a camp where the news arrives in bundles of last year's papers and rations turn up rotting in their trucks. The captain hopes for nothing more from life than a meagre pension and a state-owned flat. Until, one Spring, he decides to plant a field of potatoes to feed his half-starved men…
This blackly comic novel shows the unsettling consequences of thinking for yourself under the Soviet system. Oleg Pavlov's first novel, published when he was only 24, Captain of the Steppe was immediately praised for its chilling but humane and hilarious depiction of the Soviet Empire's last years. The first in a trilogy, this novel already confirms Pavlov as a worthy successor to Aleksandr Solzhenitsyn.
Get a copy at:
Tales from the Last Days. Book II: "The Matiushin Case"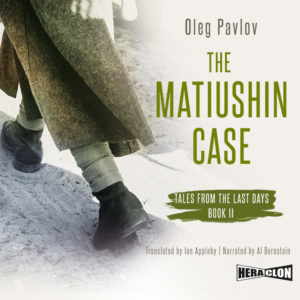 The Matiushin Case is among the most powerful recent works of Russian fiction. Deriving, like Captain of the Steppe (2013, And Other Stories), from Oleg Pavlov's experience of the declining Soviet Union, it follows Matiushin, a young man damaged by brutality at home and then in the army. Drawing on Aleksandr Solzhenitsyn's "labor-camp writing," Oleg Pavlov builds a unique tension between the horrors of conscription and the dreamlike, timeless mode of his writing. Matiushin's "crime and punishment" thus emerge with compelling inevitability; the victim turns killer. This hell is above all psychological—and no less universal than those of Dante or Dostoevsky.
Get a copy at:
Tales from the Last Days. Book III: "Requiem for a Soldier"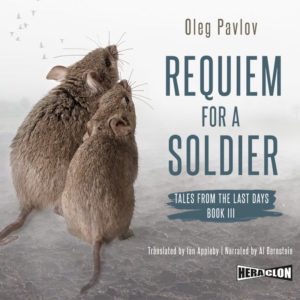 In the vast Kazakh steppes of the crumbling Soviet Empire, Alyosha has finished his army service and is promised a gift from his deaf commander: an everlasting steel tooth. As he waits for it in the infirmary, he agrees to help out a medical officer, and they set out on a journey that takes them all the way to the kingdom of the dead. Oleg Pavlov's kaleidoscope of a tale is peopled with soldiers and prisoners, hoboes and refugees and mice that steal medicines. Their surreal inner world is vividly reflected in Pavlov's expressive prose, reminiscent of Platonov. Poetic, tragic and darkly comic, the novel is at once a grotesque portrayal of late Soviet reality and an apocalyptic allegory that has drawn comparisons with Faulkner and Kafka.
Get a copy at: